Orient Express is a slot based on the famous train journey that ran from Paris to Istanbul, drawing additional inspiration from the book Murder on the Orient Express by Dame Agatha Christie.
The game is set on board of this popular train, populated by characters that resemble those from the popular story. However, none of the events from the book transpires. This slot only draws inspiration from the characters it introduces!
Developed by Yggdrasil and released in 2018, the slot takes place on a 5-reel, 3-row playing field with 20 paylines. There is a collection of different type of wilds, paced out through the Free Spins mechanic. I'll talk more on that later.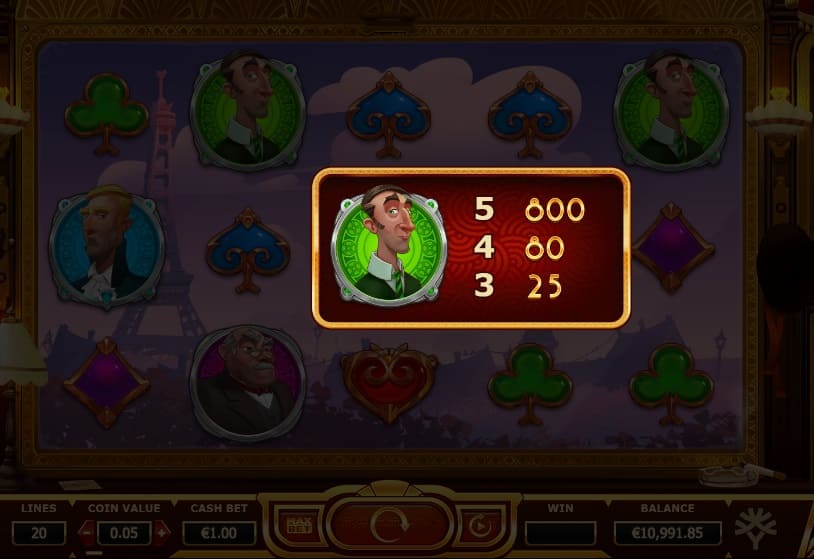 The slot is absolutely gorgeous, as a lot of Yggdrasil slots are. The game takes place in the late 19th century, which is shown not only through the look of the train but also the wardrobe of the different characters. We look out at a city through the window of the train while the reels change. In total, there are 4 cities to visit, each with their own visuals.
The sound is good but not as impressive as the graphics, with a nice-sounding classical track that fits the theme. There are small sound-effects added to the winning characters as well as some of the features. It's clear there was a lot of time and effort put into the whole presentation of Orient Express!
Symbols
With all its original graphics and the amazing setting, Orient Express still opted for the usual division of symbols. The high-paying symbols are original characters based on the book while the low-paying symbols are card suits. Luckily, they are all beautifully designed so even as they don't really fit the setting, the card suits don't stand out too much.
From highest to lowest they are:
Free Spins: Get 3 or more Free Spins symbols on the screen at the same time to activate the Free Spins mode. Players can start with a maximum of 30 free spins.
Wild: Substitute all other symbols in the game except the Free Spins symbols.
Red Lady: Max. 1,000 coins with five-of-a-kind on a winning payline.
Blue Lord: Max. 900 coins with five-of-a-kind on a winning payline.
Green Traveler: Max. 800 coins with five-of-a-kind on a winning payline.
Purple Boss: Max. 750 coins with five-of-a-kind on a winning payline.
Heart: Max. 100 coins with five-of-a-kind on a winning payline.
Club: Max. 100 coins with five-of-a-kind on a winning payline.
Spade: Max. 75 coins with five-of-a-kind on a winning payline.
Diamond: Max. 75 coins with five-of-a-kind on a winning payline.
In total there are 5 different kinds of Wilds but they'll be discussed under Features. Just be aware they all function the same as a Wild.
Features
The game is quite loaded with features but none of them should be a surprise for experienced players. The main thing to be enthusiastic about in my eyes is the great combination of features that make it something unique.
First a quick look at the different features:
Wilds: During the entire game, Wilds can show up on the reels to substitute all other symbols except for Free Spins symbol.
Free Spins: With 3 or more Free Spins symbols on the screen, the Free Spins mode activates.
Walking Wilds: A Walking Wild appears anywhere on the screen while in Paris. The Walking Wild triggers re-spins as the Wild moves 1 reel to the left until it's off the screen. Then the game resumes as normal.
Multipliers: While in Venice, a random multiplier is granted whenever you get a win. This can be between 2x and 5x.
Stacked Wilds: In Belgrade, a Stacked Wild can appear on up to 3 reels at the same time, filling the entire reel with Wilds.
Random Wilds: When finally stopping in Istanbul, the game turns between 2 and 12 symbols into Random Wilds.
The game is set in a train and it makes logical sense for it to move from city to city. Just like in real life, the original Orient Express started in Paris. In this location, players can benefit from the Walking Wilds. In my opinion, this was the best Wild since a Walking Wild appearing would stop normal spins and instead trigger Re-Spins. These re-spins didn't cost anything and continued as long as a Walking Wild was on the screen.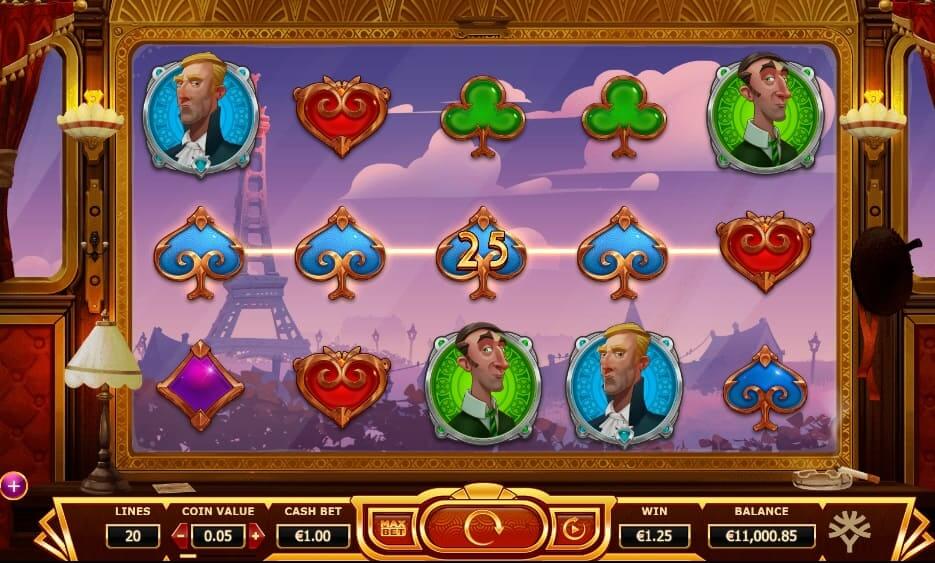 When the Free Spins mode is triggered, the feature for that city is enabled every free spin. Afterwards, the train moves on to the next city. Once you've visited all 4 cities it becomes open to the player to choose which city to play in.
To keep things clear, at the start of every city you'll receive a short information screen to remind you what feature you'll benefit from while there. I found this to be very fun as well as reinforcing the idea that we're travelling across Europe on a train. Having the background change every time we travelled was also a very nice detail.
Conclusion
Orient Express is a real masterpiece in game design in my opinion. The graphics, style and theme are all perfectly synced up with each other, creating a complete experience. The game even has a special opening cinematic to set the mood. Whenever I finished my free spins I was actually excited because it meant the train would move on to a new location.
The game has a listed Medium Volatility which I felt was fair. Depending on the city the features would help you more or less often, but the frequency of wins was enough to keep things moving. Free Spins didn't pop up extremely often but also enough to keep things literally moving, not requiring you to stay in one city too long.
With the ability to pick a bet between $0.20 and $100 it's up to the player to decide how adventurous they are feeling. A max. win of 23,000x your bet should definitely keep you eager to keep travelling though!
Even when I played it for the first time 2 years ago I knew this game was something special and that feeling hasn't gone away over time. There are no new or unique features but the way it's paced out helps in keeping things clear. Meanwhile, it doesn't feel like the game is gating the content behind an unreasonable amount of wins or spins, instead of giving the player something new to experience ever so often.