You don't have to be a fan of manga and anime to enjoy this game. Even though it involves three girly-girls, their superpowers can enchant the reel set with potentially magical winnings.
Moon Princess was released in 2017 but doesn't feel dated at all. Perhaps it's the manga style, which is timeless among a massive fan base around the world, or the bonus features, but it's most likely a combination of both that make the game fun to play and potentially lucrative.
Players can land winnings of up to 5,000x their bet in an ever-changing landscape that features the three moon princesses and their ability to influence events on the reel set. At its core, this is a grid-based game that can generate multiple winning outcomes with the same bet.
According to the specifics of the avalanche payout system, matching symbols are removed from the playing field, and their places are taken up by the symbols above. Any succession of winning outcomes can throw the game into high gear, where symbols link up with the princesses' magical orbs.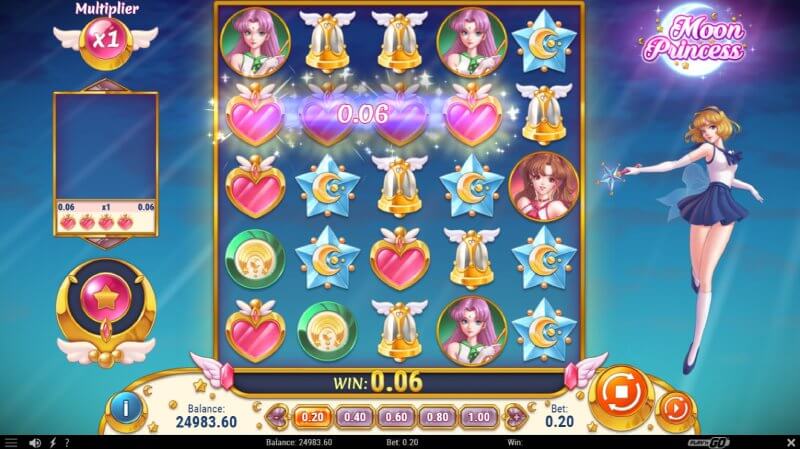 Even though I have no fascination with this particular artistic style of Japanese graphic novels, I appreciate the game for its perfect math model, which pits the player against maximum variance. Yet, the 'waiting time' between wins is much shorter than the usual for this volatility level.
Theme and Graphics
Design-wise, Moon Princess is one of Play'n GO's most endearing games. Despite being released in 2017, the game has been drawn in a way that makes it evergreen, even if the theme doesn't appeal to a broad range of slots players.
Moon Princess is about three manga princesses – Love, Star, and Storm, who appear on the right side of the screen, next to the playing grid. They levitate in space and perform their signature moves as they cast magical orbs that can influence the strength of the winning outcomes.
The grid is always lively because of this. Each winning outcome is surrounded by light, and the reel modifiers come alive in a gust of stardust and glowing light.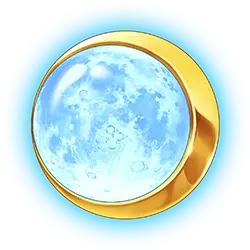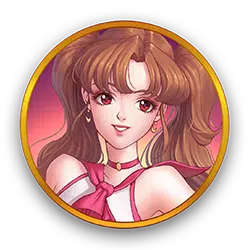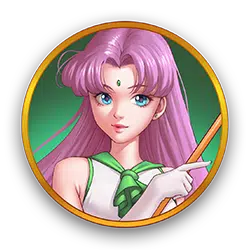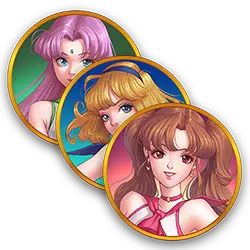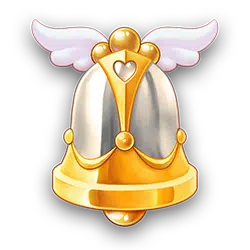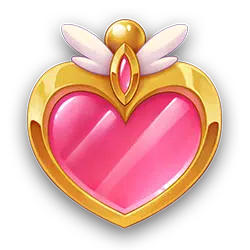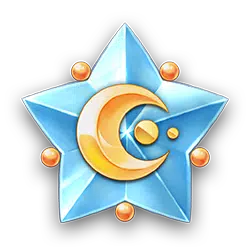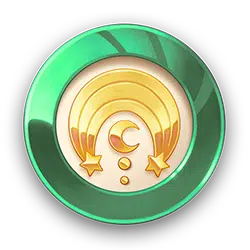 In addition to all the visual treats, the designers at Play'n GO made sure to include a rich musical theme filled with guitar riffs and electronic verses. Needless to say, it fits the Moon Princess gameplay perfectly, and I've enjoyed both aspects of it.
Moon Princess Highlights
Non-standard reels: The non-standard layout can feature varying reels/rows or a different winning mechanism.
Multiplier: In Moon Princess, the winnings can be multiplied by different multiplier mechanisms.
Cascading reels: Cascading reels explode the winning symbols and drop down more to fill the gaps.
Wilds: Wilds substitute for any standard symbol and help create more winning combinations.
Free spins: You can get in-game free spins in Moon Princess.
Each Moon Princess has a special power that can trigger randomly following non-winning spins. This can alter the course of events that may follow, making the game dynamic and fun to play.
Love casts an orb filled with the sixth element, which finds a random set of symbols to transform into another symbol.
Star can throw up to two wild symbols anywhere on the grid.
Storm destroys symbols that stand in the way of a winning outcome or that are left behind following multiple avalanches.
The three princesses can come together in the Trinity feature, resulting in a barrage of symbol modifiers. To trigger the Princess Trinity feature, you need to see the meter in the bottom-left area fill up first, which is made possible by landing wins with the princess symbols.
Any one of the magical features can help clear the grid, triggering the free spins bonus. In the event, the player gets to choose one of the princesses, along with the combination between free spins and the number of free spins on the recharge.
What follows is a bonus feature that puts everything from the base game in overdrive. This brings out the best of the Moon Princess slot, as the multipliers don't reset on non-winning spins, so the meter can easily reach up to 20x on the most recent winning outcome.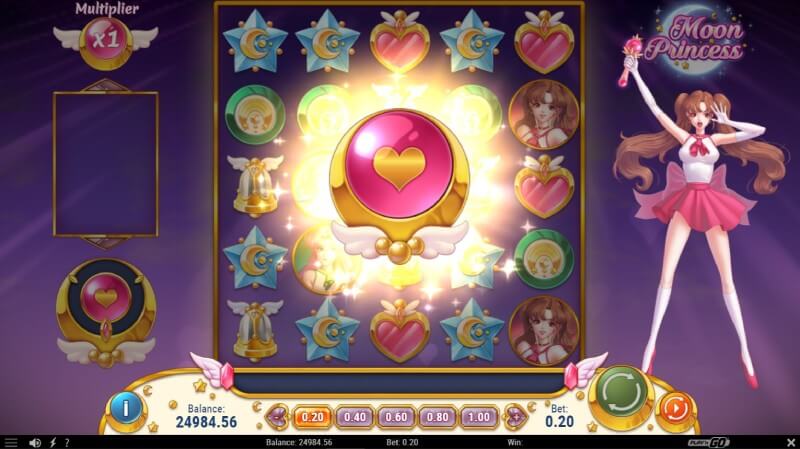 Bets and Payouts
For a game that's loaded with reel modifiers, I am surprised that there is a wild, which, of course, helps create winning outcomes when the modifiers skip out on you for that turn. The wild is also the highest-paying symbol with 1x, 3x, and an amazing 50x your bet for three, four, and five of a kind.
The princesses also pay decent amounts for five of a kind. Such outcomes are rare to see in the base game, but the likelihood increases with the triggering of the Trinity feature and during the free spins bonus. Nevertheless, five princess symbols pay 10x, and a combination of any five pays 5x your bet.
There is a low-paying category, but there isn't much to hold onto in this regard, as the payouts are quite low and expectedly so because of the avalanche style of payouts.
Conclusion
Winning outcomes of up to 5,000x your bet are quite possible with the help of the confluence of features and the maximum multiplier value during the free spins.
This is what I have been playing for, and I believe this is the reason why anyone would play Moon Princess. The high variance, on the other hand, makes it a game of patience, so just to be clear, a huge win may not necessarily strike regardless of whether you are expecting it or not.
At any rate, I've enjoyed playing this game and will continue to do so in the future, as it is one of the better grid-based slots out there.
Pros
Engaging Theme: Moon Princess Slot offers a captivating theme inspired by manga and anime, providing a visually appealing and immersive gaming experience for fans of this style.
Unique Grid Layout: The game features a 5×5 grid layout with cascading symbols and cluster pays, offering a refreshing change from traditional reel-based slots and creating more winning opportunities.
Girl Power Feature: Moon Princess includes the Girl Power feature, where each princess offers a unique ability to modify the grid and improve winning chances, adding variety and excitement to gameplay.
High Volatility and RTP: This slot offers high volatility gameplay and a competitive Return to Player (RTP) percentage, making it appealing for players seeking larger, less frequent payouts.
Cons
Complexity: Moon Princess Slot has a more complex set of rules and features compared to traditional slots, which may be confusing or overwhelming for new players or those who prefer simpler gameplay.
Niche Theme Appeal: The anime-inspired theme might not be appealing to all players, particularly those who enjoy slots with more relatable or widely popular themes.
Steep Learning Curve: Due to its unique grid layout and numerous features, Moon Princess Slot may require more time and effort for players to understand and master the game mechanics.
Potential for Frustration: High volatility slots like Moon Princess can lead to long dry spells between wins, which may be frustrating for players who prefer more frequent, smaller payouts.