Fire Joker Slot Overview
Fire Joker might be your kind of slot when you play with fire too much. Engulfed in flames, this game gives a burning desire to try and see what kind of wins there are to get.
It seems that Play 'n GO decided in 2016 that it wanted another dedicated classic slot and the result that emerged was Fire Joker. It is in many ways a standard fruit slot, with a 3-reel, 3-row playing field and 5 paylines.
Fire Joker brings us back to the original slot game, not just with its size but also with the symbols and gameplay. It does boast a few extra features you wouldn't find in the old fruit machines but these only slightly augment the experience.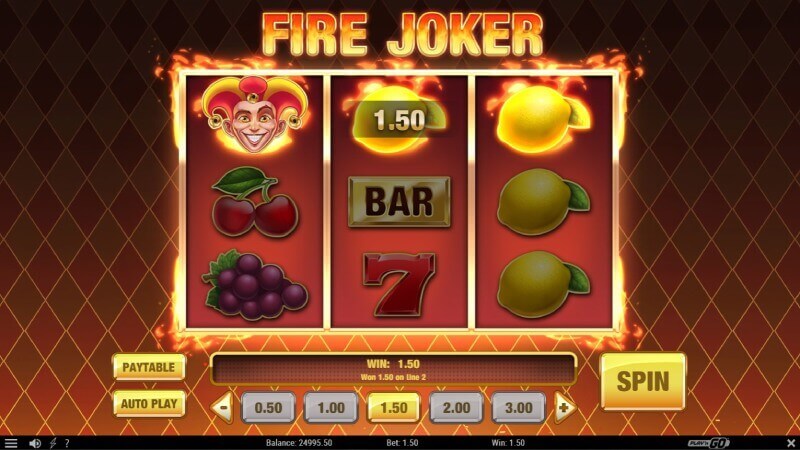 Personally, I've never been a huge fan of these classic slots because they generally don't offer much variety in their gameplay. If you're someone who likes Jokers in their slot, I would suggest The Dark Joker Rizes by Yggdrasil. If you are looking for a 3×3 slot that has an updated gameplay mechanic, I would suggest Play 'n Go's own Eye of the Kraken instead.
The game looks fine though. The graphics are bright and crisp, the symbols look sharp. There are some animations. These can show up if a re-spin is triggered or the wheel of multipliers is activated. It's only a small portion of the game, so I was pleasantly surprised they put this much attention in it.
The soundtrack is an energetic techno beat that plays in the background as you play. There is something of an 8-bit aesthetic to it, with laser sounds and whizzing. I thought it fit the slot well enough but at the same time, I can't really think of any particular music that would work better.
Fire Joker Highlights
Multiplier: In Fire Joker, the winnings can be multiplied by different multiplier mechanisms.
Wilds: Wilds substitute any standard symbol and help create more winning combinations.
Re-spins: Re-spins make the reels spin again without having to place an additional bet.
Automatic play: Auto-play function spins the reels without needing to push play for every spin.
Mobile version: This slot works well on devices running on iOS and Android.
Symbols
Fire Joker is filled with the standard assortment of slots when it comes to fruit machines. I think the only one I haven't seen before is the blue cross, which incidentally is also the lowest-paying symbol.
From highest to lowest they are:
Joker: Substitutes all other symbols in the game. Max. 80 coins with three-of-a-kind on a winning payline.
7: Max. 25 coins with three-of-a-kind on a winning payline.
Star: Max. 20 coins with three-of-a-kind on a winning payline.
BAR: Max. 15 coins with three-of-a-kind on a winning payline.
Plum: Max. 7 coins with three-of-a-kind on a winning payline.
Grapes: Max. 6 coins with three-of-a-kind on a winning payline.
Lemon: Max. 5 coins with three-of-a-kind on a winning payline.
Cherries: Max. 4 coins with three-of-a-kind on a winning payline.
Cross: Max. 2 coins with three-of-a-kind on a winning payline.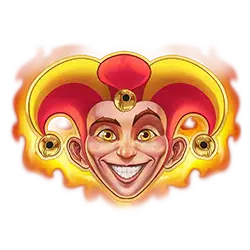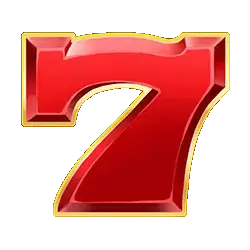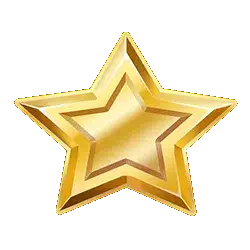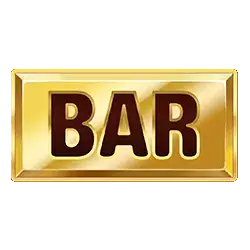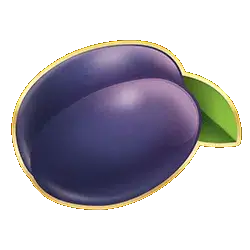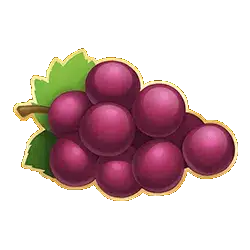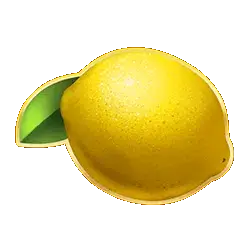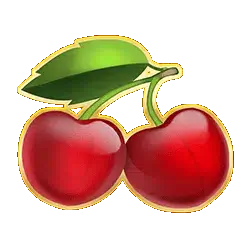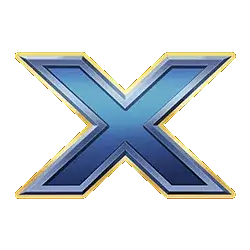 As you can see, there isn't much surprising here. I thought the payouts per symbol were very low, but considering the Medium Volatility and the small number of symbols I suppose it has to even out this way. Players can choose a bet between $0.05 and $100 per spin to adjust their winnings, which can be up to 800x your bet.
Features
Fire Joker has a few features that adjust the base gameplay a little bit. They aren't a huge part of the game but I've had them increase my winnings by quite a lot as well. I think that Play 'n Go was sort of forced to add these to the base game or it would have just been a generic slot machine and those have been incredibly common ever since video slots first appeared.
The features are:
Wilds: The Joker in this game is of course also the Wild, which substitutes all other symbols in the game. Getting 3 of them on the same payline will also grant you the biggest win possible.
Multipliers: When the entire screen is filled with the same symbol, this activates the Wheel of Multipliers, which adds a random multiplier from 2x to 10x your bet.
Re-Spin: If you get 2 out of 3 reels filled with the same symbol but do not trigger a win, this will automatically cause the third reel to re-spin.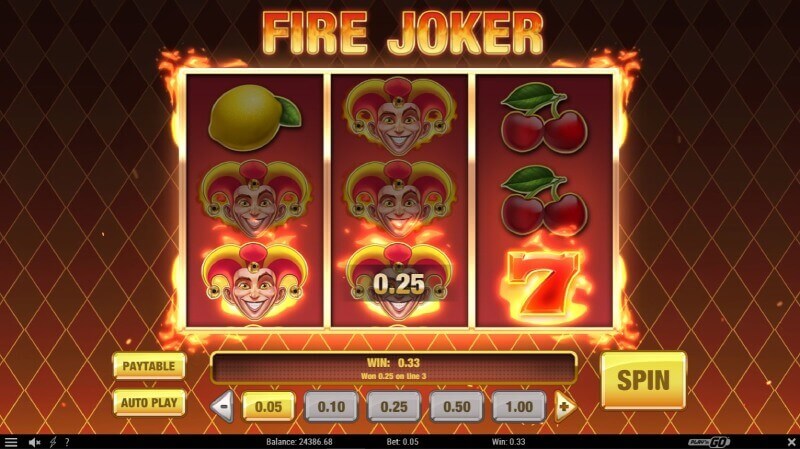 All 3 features help in getting a win or increasing the amount you win. Especially the Wheel of Multipliers is helpful in that regard. I thought it was well executed and I saw it appear quite regularly. It's also how to get the maximum win: a screen full of Joker symbols and the 10x multiplier.
All in all, the features are a welcome addition to the base game. Players that enjoy a standard slot machine will most likely appreciate the additional features without departing from the classic gameplay too much.
Conclusion
Even in a time where games have 3D-animations, intro cinematics, bonus games and entire libraries of features, there will always be players that prefer a simple, basic slot machine. For those people Play 'n GO created Fire Joker.
This is a fruit machine that adds very little new elements to the base experience but does it well, coupled with a sturdy, familiar slot game. If you are bored or tired of all the extravagant slots that come out currently, Fire Joker takes a few steps back and offers a familiar time.
For me, it went a little too far back in time. The added features are nice but the game itself is something I've seen many times before. I appreciate that they created this slot for people who crave something familiar, but for me, it felt unnecessary.
Pros:
Fire Joker is known for its simplicity, making it easy for beginners to understand and play. It has a classic 3×3 layout which is straightforward and simple to follow.
The Re-spin of Fire feature gives players a second chance to win, improving the overall odds. If two reels hold the same symbol but you're missing a win, this feature is triggered to give another opportunity.
When all reels have the same symbol, the Wheel of Multipliers is activated, multiplying your win by up to 10x. This feature adds a potential for significant winnings.
The Fire Joker slot accommodates a wide range of budgets, making it suitable for both low-stakes players and high rollers.
Cons:
Unlike many other slots, Fire Joker doesn't offer free spins as a feature. This might be disappointing for players who are used to this kind of bonus.
Compared to newer slot games with intricate themes and advanced graphics, Fire Joker's classic and straightforward theme may seem a bit outdated or less engaging.
The Return to Player (RTP) rate of Fire Joker is relatively low compared to other slots, meaning the expected returns over a longer period are not as high.
Fire Joker is known for its high volatility. This means there could be long periods without any winnings, which might not suit players preferring regular small wins.