Sparkling Fresh has the inspired idea to take the classic fruit machine symbols and repurpose them in this video slot. The graphics are improved but does the gameplay hold up? With Scatter symbols and Low Volatility, who knows.
Endorphina slots had a busy year in 2014 as many of their slots were released during that time. This one probably didn't take as long to develop though, as it shares more than a few similarities with their other games. Namely Fresh Fruits and More Fresh Fruits, which both look in large parts identical to this one. All three of them borrow heavily from the classic fruit machines, and all of them use the idea of sticker-like symbols to give the game its atmosphere.
Obviously, there are some differences between the games and Sparkling Fresh has slightly less abstract symbols to fill the 5-reel, 3-row playing field, which is also a row smaller than in Fresh Fruits and its sequel. Sparkling Fresh only has 5 paylines while the other ones have 40. So there are definitely differences, but the overall setting and look are undeniably similar.
If you might have thought that the soundtrack is surely something original then I have more bad news for you. Here too, the game borrows heavily from its cousins, but then most Endorphina slots use the same sound-effects for many things. Since the game is rather bland in terms of theme it doesn't stand out too much.
Symbols
As the game draws inspiration from the classical fruit machines we can expect a lot of different fruit symbols. These are not presented in a photo-realistic way but rather made to look like logos or symbols. They aren't as featureless as the symbols in Fresh Fruits, with some more details in the textures and colours.
The symbols are from highest to lowest:
Star (Scatter): Max. 50x your bet with five-of-a-kind on the screen.
7: Max. 1,000x your bet with five-of-a-kind on a winning bet line.
Watermelon: Max. 100x your bet with five-of-a-kind on a winning bet line.
Grape: Max. 100x your bet with five-of-a-kind on a winning bet line.
Strawberry: Max. 40x your bet with five-of-a-kind on a winning bet line.
Watermelon: Max. 40x your bet with five-of-a-kind on a winning bet line.
Orange: Max. 40x your bet with five-of-a-kind on a winning bet line.
Apple: Max. 40x your bet with five-of-a-kind on a winning bet line.
The game has a Low Volatility which didn't really fit my personal experience as the wins were still rather spaced out and I didn't get a lot of bigger wins. Overall, my funds tended to trend downwards. Without many meaningful features, it was also hard to get a big coin injection at any point. Most times I would only win on a single payline.
Features
Speaking of the features in Sparkling Fresh, there really aren't many to discuss. There is only one actual feature:
Scatter: The Scatter symbols count towards a win regardless of their position on the screen. They don't need to appear on consecutive reels from left to right to trigger a win.
Even though they're the only feature in the game they still don't play a big part. Most wins are not because of the Scatters since I usually only got 1 on the screen. Getting any more than that was exceedingly rare and even then the payouts weren't very high.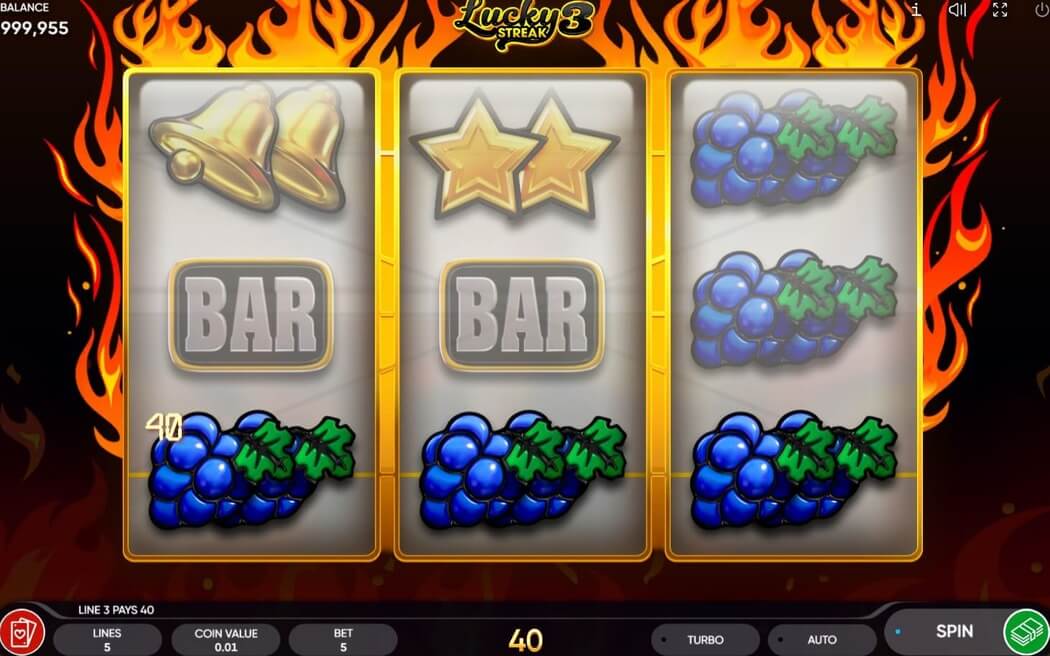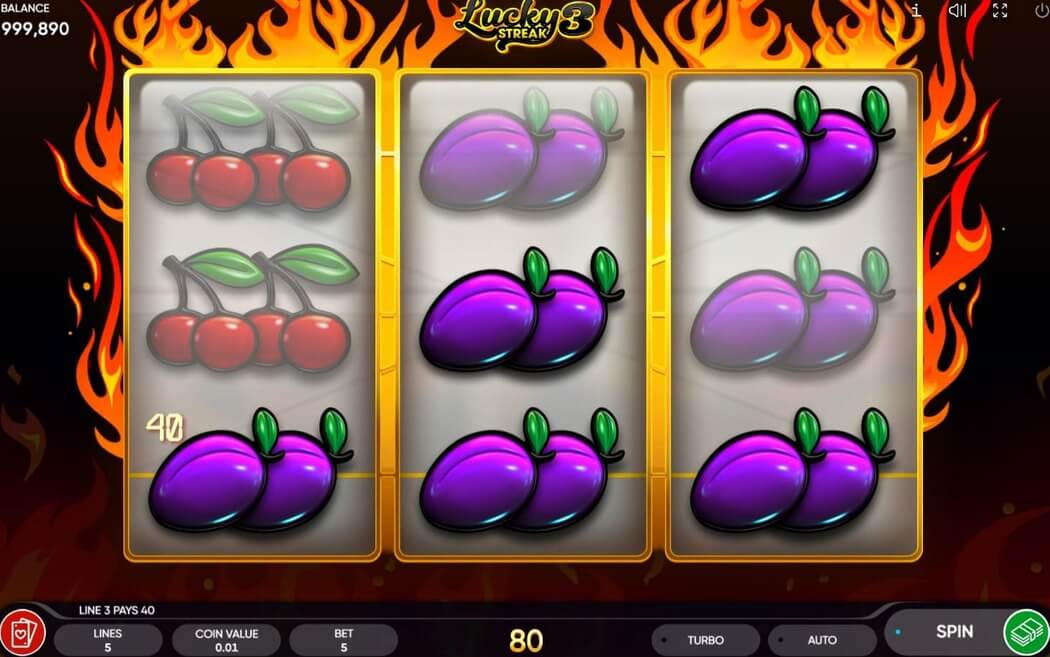 If you want to play a slot with a lot of features, or a few interesting features, Sparkling Fresh won't help you out with that. The game's only feature is rare to appear which makes it feel inconsequential and it definitely didn't help in creating a lot of wins. Adding a Wild feature might have helped more but the developers decided not to include it.
Conclusion
Sparkling Fresh is part of a growing collection of Endorphina slots with the fruit symbols as a theme. There isn't a lot of differentiation between them and as such the games feel a lot alike. There are some differences when you look closer but even then, Sparkling Fresh comes off as the worst one.
It has a smaller playing field, fewer paylines and lower volatility. It also has fewer features than Fresh Fruits and More Fresh Fruits. Only people who really enjoy the most basic video slot experience will get more enjoyment out of this game.
Players who still want to give this slot a try can choose a bet between $0.05 and $50 per spin to make it fit their expectations a bit more. The max. win of 5,000x your bet is quite high compared to other slots, but the lower maximum bet also means this number won't be exactly the same. I never felt like I was close to winning the jackpot, and I imagine most people won't get close either.